At the core of our Burnaby dental practice is a friendly team of professionals that are dedicated to your utmost comfort and optimal oral health. We view each patient as a unique individual, and tailor each treatment to your specific needs. As part of our commitment to providing close, personalized attention to every patient, we want to encourage patient communication. Please know that we are here to provide outstanding patient care, and that we value the trust you have placed in us.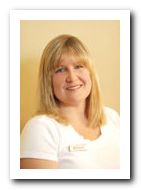 Brenda Towle
Receptionist/Office Manager
Brenda has worked with Dr. Manocha for almost twenty five years and has been at Carleton Square Dental Centre since the opening in June 1994.  In addition to working as a receptionist, Brenda provides administrative support to the office and works as a chair-side dental assistant. She is vastly knowledgeable about many different insurance companies and will ensure that you receive the benefits to which you are entitled. She is always welcoming and, with her wonderful sense of humour, will make sure your dental visit is enjoyable.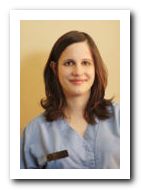 Paola Ferraro
Registered Dental Hygienist
Paola is an enthusiastic, compassionate hygienist who has worked at our office for nearly fifteen years.  She has extensive knowledge and training in treating periodontal disease, and is extremely well-informed about the link between oral disease and related-health problems.  She uses a gentle approach to keep your gums and tooth-supporting bones healthy. Paola is certified  in laser gum therapy and skilled in oral cancer screenings.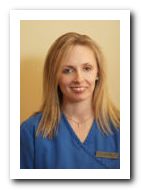 Irene Fabbian
Certified Dental Assistant
Irene has worked as a CDA with us for over twenty years and continues to work part-time while raising two children.  We count on her loyalty and ability to make patients feel at ease immediately. She helps improve people's smiles and self-confidence, and is exceptional in the management of young children. Irene's extensive experience with patients and our procedures is invaluable.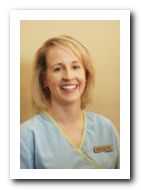 Suzzette Myers
Certified Dental Assistant
Suzzette has been a CDA for seventeen years and has worked fifteen of them at Carleton Square Dental Centre.  She is well-informed about many different aspects of dentistry and takes pride in helping our patients achieve a healthier and brighter smile. She has completed hundreds of hours in continuing her dental education in restorative and aesthetic dentistry. As a result, her knowledge of treatment procedures is excellent.  Her energetic and caring personality helps to make our patients' dental experience enjoyable.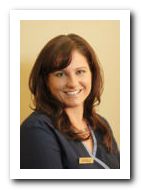 Danielle Millin
Receptionist
Danielle has twenty-five years experience as a dental receptionist and has worked the last fifteen years at Carleton Square Dental Centre. She thoroughly enjoys helping others and welcoming them to the Dental Centre. Her primary roles in the office involve treatment planning and financial coordination. She also has extensive knowledge dealing with insurance companies. Her greatest talent is making others feel welcome and comfortable.